HULL YOUTH SUPPORT TRUST JOINS THE SMILE FAMILY
Hull & East Yorkshire (HEY) Smile Foundation is delighted to announce it is welcoming Hull Youth Support Trust (HYST) into the SMILE family. The two charities will work together to support the next phase of HYST's growth and development.
The Hull Youth Support Trust is well known in the region for helping young people, aged 18 to 30, who are economically disadvantaged start and grow successful businesses.  Established in 2015, the Trust has replicated and leveraged the success of the London Youth Support Trust (LYST) model whilst making sure activity is fit for purpose in our geographical and economic area.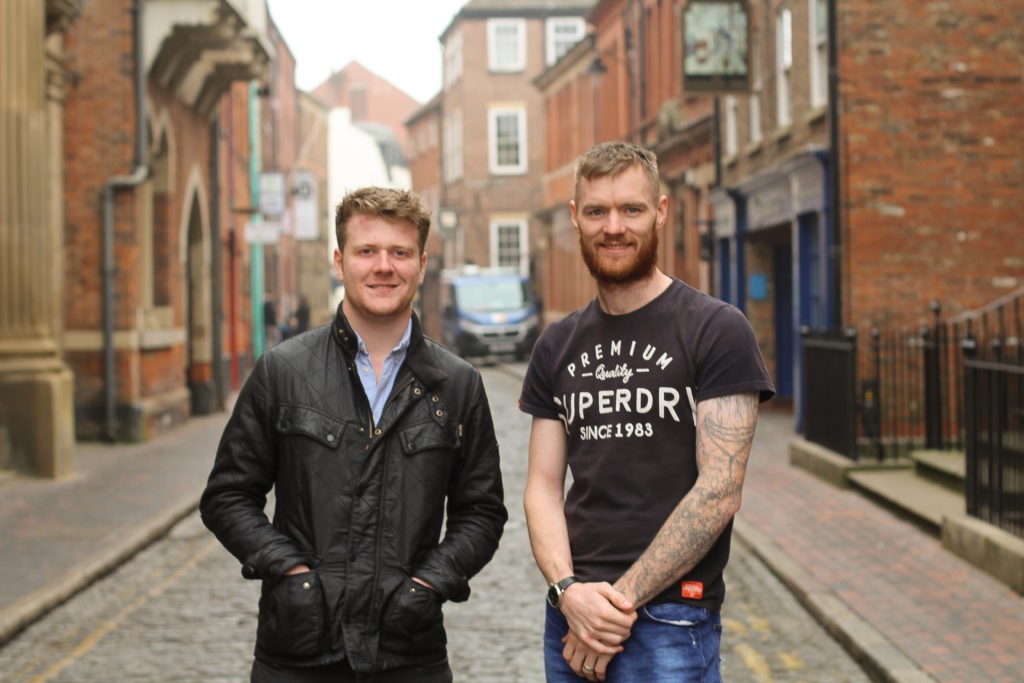 As with any growing business, there is often a development opportunity to be considered and it's for that reason that Hull Youth Support Trust has joined the HEY Smile Foundation (Smile) family. 
Both organisations are and will remain charities in their own right but by joining the Smile family, Hull Youth Support Trust's tenants will have the benefit of a wider range of skills to help them grow and develop.  For Smile, there's also the benefit of being able to demonstrate to young businesses how they can support and trade with the voluntary and community sector.
Hull Youth Support Trust will continue to be managed by Mike Thompson who, with additional capacity from the Smile team, will operate the managed workspace at 161 High Street, offering business advice and support, mentoring programmes and networking opportunities.
Andy Barber, CEO of Smile said: "We're delighted to be welcoming Mike and the Hull Youth Support Trust into Smile.  We have a great track record of developing and enabling the voluntary and community sector and by teaming up with Mike, we can now firmly say we're doing the same with social enterprises with several of them being resident at 161.
"For Smile though, it's always about the win for everyone so we're excited to see how the model over at 161 can be replicated to support the sector whilst also developing a generation of philanthropic new businesses.  Smile also has resources such as The Vault, our free to use equipment for charities and community groups, which would benefit from Mike's refreshing approach."
Nick Sangwin, an outgoing Trustee of Hull Youth Support Trust said: "The trustees of The Hull Youth Support Trust are delighted that Smile will now be overseeing its next phase of growth. Since it was set up it has always been full of new startup businesses supported by low rents whilst they establish themselves but more importantly with a centre manager that acts as a mentor and advisor. 
"The Youth Support Trusts were the brain child of Rob Whitmore and he sits on the board of trusts for the same concept in Merseyside, Kent, and Shropshire.  They are all independent but share best practice with each other.  Rob continues to look for new locations to take the concept further around the country."
For more information on Hull Youth Support Trust or to enquire about new start up space, contact Mike here.  
About Hull Youth Support Trust
The Hull Youth Support Trust was established in 2015 and is dedicated to helping young people, aged 18 to 30, who are economically disadvantaged start and grow successful businesses.  We do this by inspiring and engaging young people through outreach activities, providing affordable business space in our enterprise centre, as well as advice, support and mentoring so developing the abilities of the young entrepreneurs to run a business.  Over the course of their time with us, as their business matures, they graduate to paying market rent before then moving on and vacating their unit for another young start-up or alternatively a proportion of the community (30% maximum) can stay with us as commercial tenants, paying commercial rent and acting as mentors to new start businesses within the centre. For Full details, click here.