Beverley COVID-19 Mutal Aid Group
Annie is an actor and all her work abruptly ceased when lockdown commenced. She immediately set up a local Mutual Aid Covid 19 group and has worked tirelessly to help local residents both in Beverley and surrounding areas.  Her enthusiasm and support has helped establish a community network of volunteers who do anything from collecting prescriptions, shopping, providing telephone support or walking dogs.  As well as coordinating this operation she makes a huge effort to make her volunteers feel appreciated and to maintain their spirits.
In her limited spare time she provides entertainment for the East Riding Theatre. This includes storytelling for younger children and performing online in her marvellous capacity as a singer.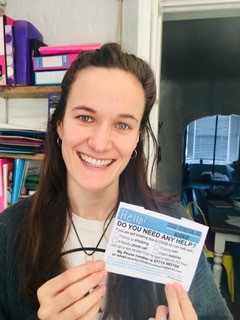 Annie also added, Since day 1 of lockdown, Jackie Heffer has given all her energy into ensuring that the residents of Beverley & East Riding villages felt that they had somewhere to turn to at this strange time. 
As a Councillor, Jackie already spends her day to day life serving her community but this has been bigger than she could have imagined. However, any problem that has arisen has never phased Jackie & she continues to make sure she can do everything in her power so that no-one goes unnoticed. 
Jackie has a heart of gold and as someone who has only got to know her in the last 12 weeks, I feel honoured to call her my friend & colleague. This would have been a terrifying journey to go on without Jackie by my side & I am forever grateful for her kindness, caring & courage.