Gilberdyke and Surrounding Villages Coronavirus Volunteer Group
The Gilberdyke and Surrounding Villages Coronavirus Volunteer Group was set up at the beginning of the lockdown period to help vulnerable residents in Gilberdyke and the surrounding area.
The group advertised on a local community Facebook page that they were looking for volunteers. It was set up by a local resident who is self-employed and found that as he was no longer able to work, wanted to help others in the village that were perhaps finding it difficult financially and medically to do their everyday activities.
The group of volunteers take shifts Monday-Saturday 10-2 manning the community hub and pantry situated in the village hall. Anyone who comes is made to feel extremely welcome, whether they are bringing cash or food donations or swapping books, toys or jigsaws from the free "library", or requesting a food parcel. They also pick up prescriptions, do local shopping, make "buddy" calls to check up on those who are feeling isolated and walk dogs for residents who are unable to get out at present.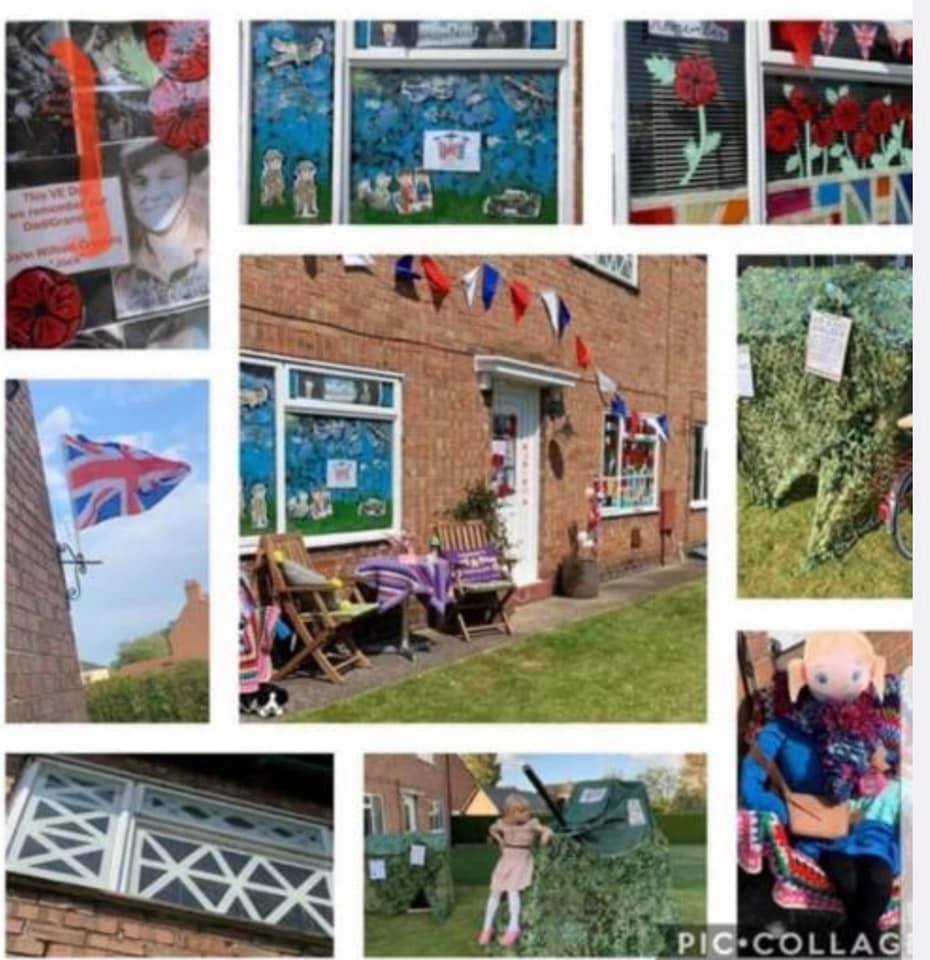 They have helped the community of Gilberdyke and also the far-reaching area of the surrounding villages. The community spirit has been phenomenal due to the hard work of the organisers of the group Andrew and Kelly Hirst. They organised a rainbow artwork competition and rewarded over 700 households with Easter Eggs on Easter Sunday, which were handed out by the volunteers; VE Day was celebrated with a themed scarecrow festival with prizes for the best dressed street, house and family, and a fun poll at the end of the weekend to decide the best village overall.
Over 200 scarecrows were displayed throughout the villages and many families joined in the street parties from the safe distance of their front gardens. Without the enthusiasm of the committee and dedication of the volunteers to record all the rainbows and scarecrows there would be much less community spirit in the villages. The group has developed friendships amongst the volunteers and also with residents that will carry on long after COVID-19 has disappeared.
The group of volunteers has decided it would like to carry on helping the community and organising fun events over the coming years, with a scarecrow festival becoming an annual event in the diary for Gilberdyke and the surrounding villages. We are planning a "carnival" in June, a pumpkin festival in October and possibly some Christmas event as well.
Visit their facebook page to see more of what they're been upto!