SMILE FOUNDATION OVERWHELMED BY SUPPORT AS KCOM GOES EXTRA MILE WITH COMMUNITY DELIVERIES
Regional telephone and broadband provider delivers vital supplies to isolated households
HEY Smile Foundation (SMILE) has been overwhelmed by extra support received from KCOM, the region's phone and broadband provider. SMILE is a key partner in the region's response to the corona virus outbreak and has been co-ordinating the provision of support through the creation of a network of community hubs. Run by volunteers, these hubs are the focal point for local residents to access the help and support they need during the pandemic.
In its latest offer of help to the charity, KCOM has provided a team of drivers, each with a distinctly branded van, to undertake collection and delivery of vital provisions such as food parcels and prescription across the region.
Over the past week, members of the engineering team, who are normally busy connecting people's homes to the internet, have clocked up over 1200 miles and completed 165 collections from supermarkets, pharmacies and hospitals for items such as batteries, food parcels and vital medicines. They are travelling across the East Riding of Yorkshire, from Beverley to Pocklington and everywhere in between.
"The support we've received from KCOM has always been amazing but they have literally gone the extra mile this time." says Andy Barber, CEO of SMILE. "Having set up our community hubs, it became clear that we needed a trusted delivery service to help those vulnerable members of the community that were isolated and had no other means of support. Because they were going out to people's homes, it was really important that residents and providers would be able to instantly recognise who was making the delivery. When KCOM offered to help, we jumped at the chance – with their distinctively branded uniforms, vans and identification, it was the perfect fit."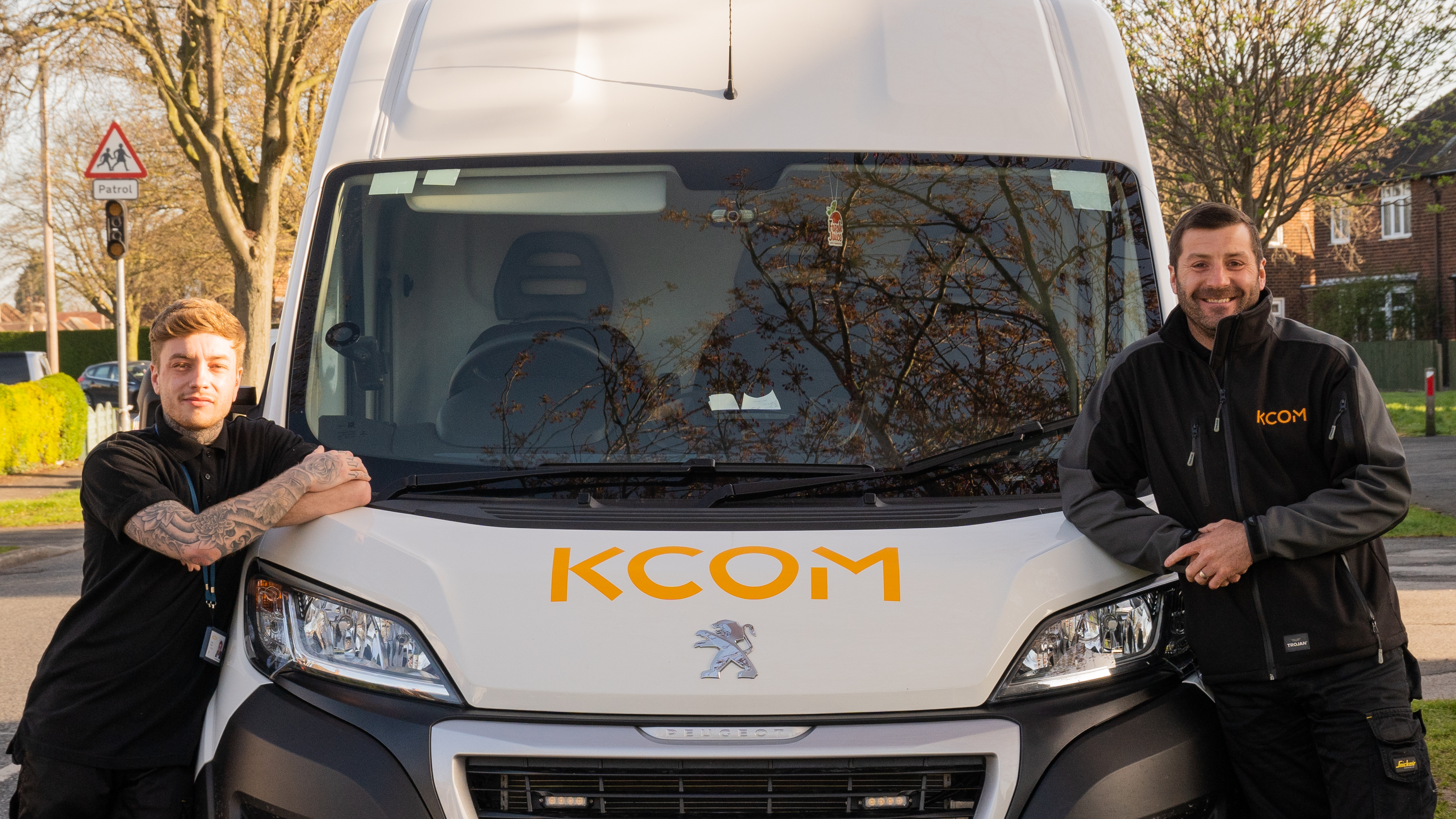 Ashley Heidstra, Field Operations Team Leader for KCOM said, "The team was delighted to be able to help. As we've all had training around safe working during the pandemic, we were able to get on the road straight away and get stuck in. It's been really great to be able to make a difference, particularly for those people having a more difficult time and feeling extremely isolated. Everyone we've been out to has been extremely pleased to see us. And, given the number of times we've been to some places for collections, we're on first name terms with pharmacies and supermarkets!"
Alongside the regional community hubs, SMILE has recently also launched CallER Collective, a phone service delivered in partnership with East Riding of Yorkshire Council, which is designed to offer a friendly voice to those who are currently isolated and in need of support. Callers are routed through to a trained, volunteer lead in their locality. This befriending service is designed to help people feel less alone.