SMAILES GOLDIE CHARITY QUIZ RAISES THOUSANDS
Over £3,000 was raised at the 2019 Smailes Goldie Big Fat Quiz of the Year held at the Country Park Inn, bringing the total amount raised over the last for years to in excess of £13,000!
The annual Smailes Goldie quiz is a fantastic and one of our most popular fundraising events, and thanks to the efforts of the Smailes Goldie Group the event has now generated over £13,000 for the Smile Foundation in the last five years.
Laura Cox from Smile who organised the event in conjunction with Smailes Goldie was thrilled with the evening:
"The atmosphere in the room was really exciting, it's always a great feel good event, you can feel everyone's competitive streak start to appear as the rounds progress, this year we had Darren Lethem compere the event, it's always great to work with Darren and he really added that little bit extra to the event!"
20 teams took part in this year's quiz on Wednesday 6th March, as local business teams battled it out in a series of brain flexing rounds. Written by the Smile team, quiz topics included music, sport, film, facts about Hull and good old general knowledge.
With an impressive score, Nippon Gohsei were crowned the winners, followed by Rollits in second place and PPH Commercial in third.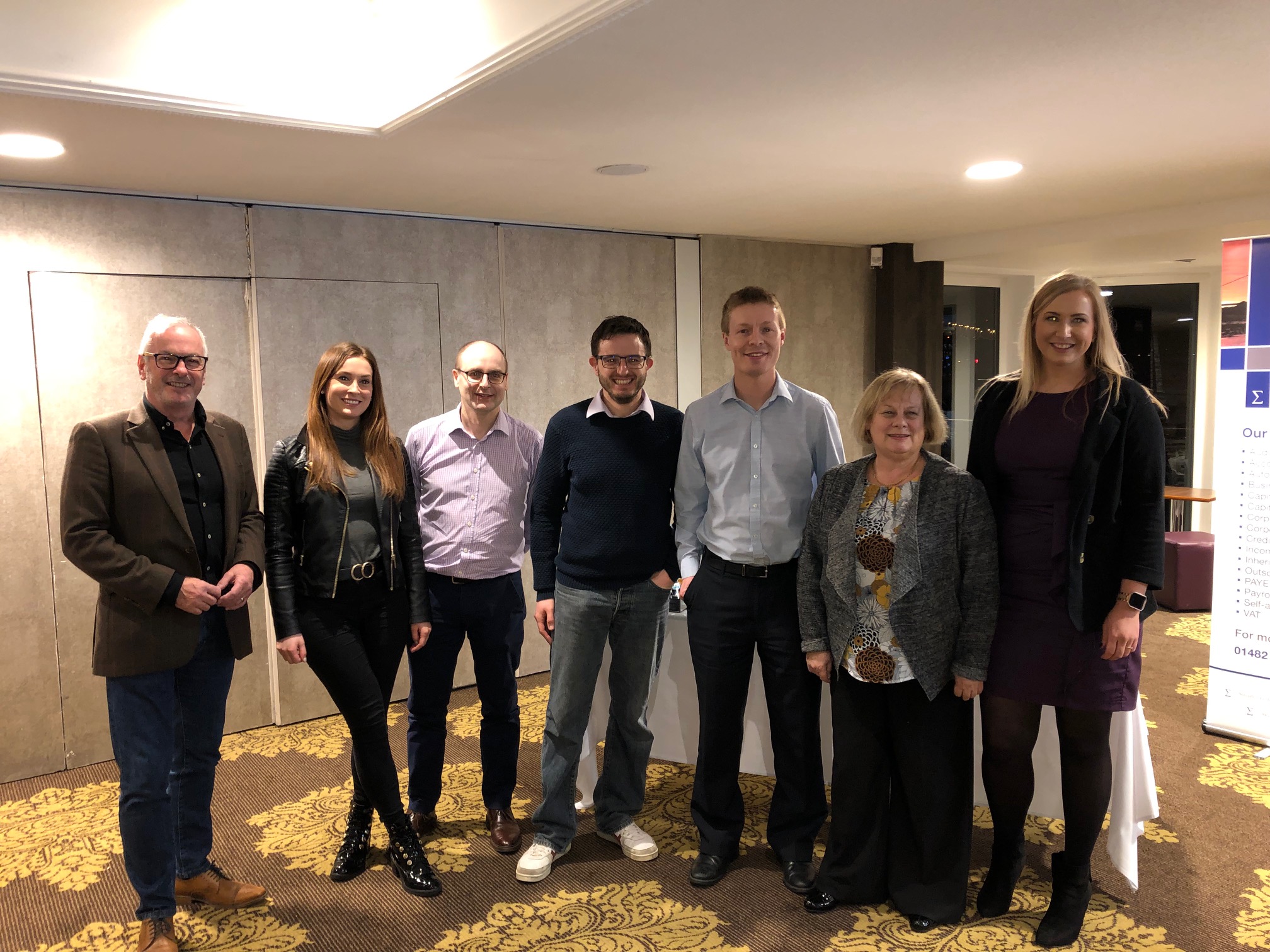 The winning prize a bottle of proescco, a box of chocolates and a sparkling Afternoon Tea for two at the DoubleTree Hilton Hull. Second and third place winners took away prizes of wine and chocolates.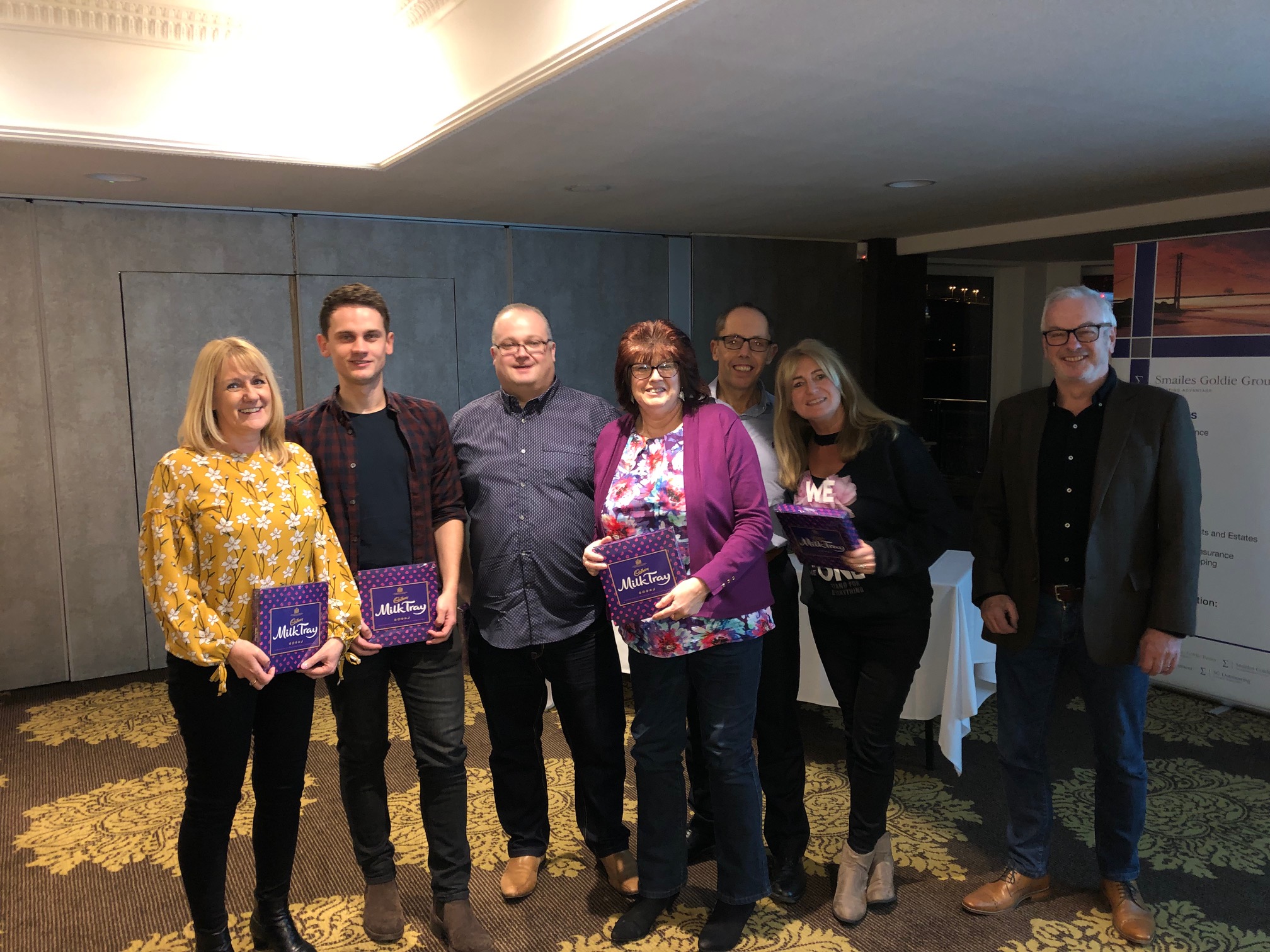 Participating businesses were: Andrew Jackson Solicitors; Begbies Traynor; Brown & Co; Dee Atkinson Harrison; Gosschalks Solicitors;  Kingsbridge Corporate Solutions; Lloyds Banking; Natwest Commercial Banking; Nippon Gohsei; PPH Commercial; Rollits (x2); Sargent Electrical (x2); Smailes Goldie (x2); Smailes Goldie Financial Recruitment; Target English International; Wilkin Chapman LLP and Yorkshire Bank.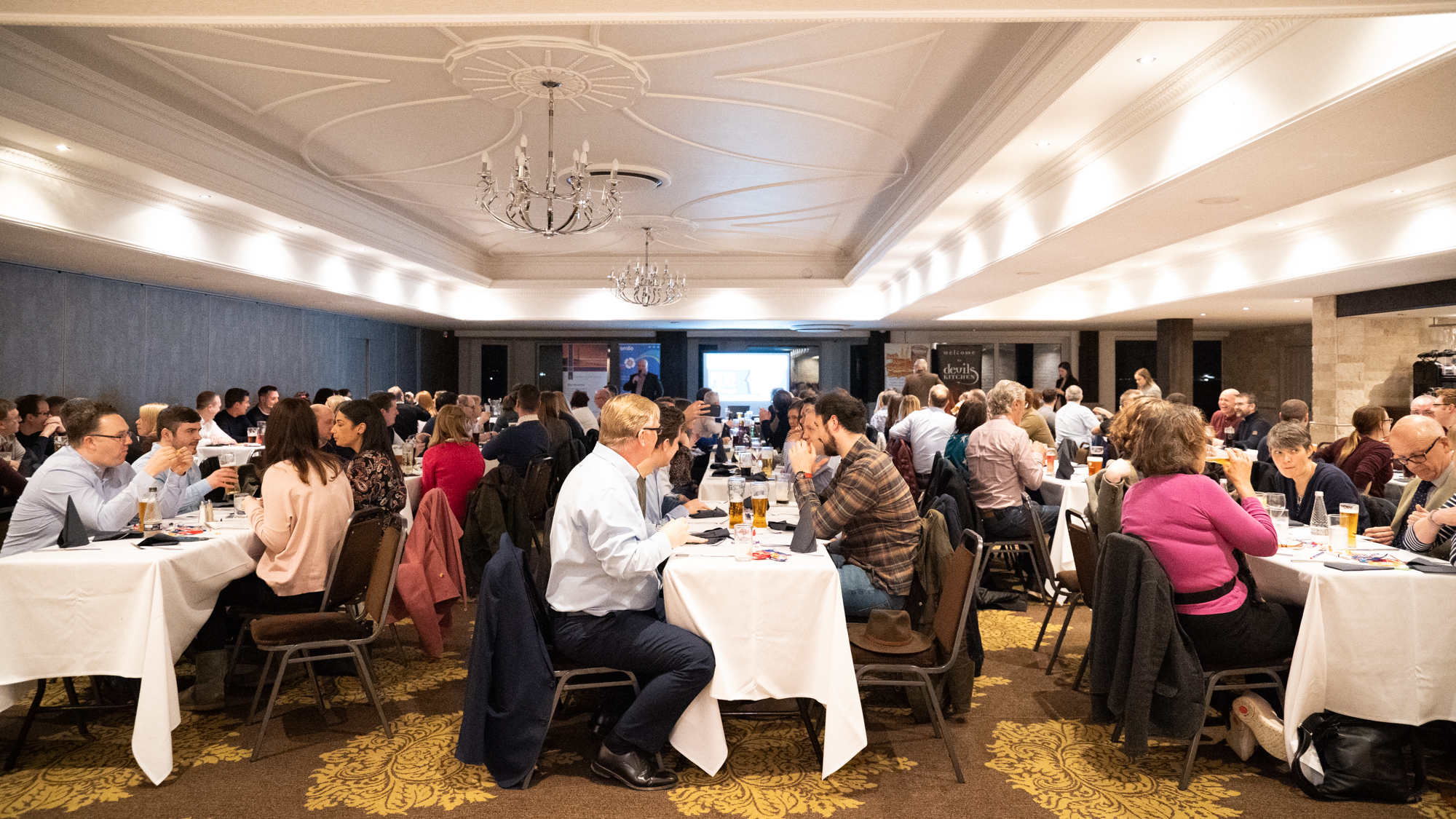 A huge thank you to all teams – it was an incredible evening! For more information about further Smile events, please email Laura Cox: lc@heysmilefoundation.org, or visit the Smile events page.