SMILE EVENTS AND FUNDRAISING
Smile works incredibly hard to stage creative, innovative charitable events.
Our events enable us to generate funds, raise the profile of our charitable impact and are great fun to take part in (if we do say so ourselves!)
We're renowned for our large golf days, such as the annual Santander Swing When You're Winning series, and The Golf Day, which both attract entrants from across the UK. 2018 also sees a brand new golf event aimed at women called 18 Shades of Green.
Cycling features heavily in our events calendar, with two new events for 2018: Below Par Cycling and Hull to Hanover. Details for both will be announced shortly.
Historically, Devil's Kitchen is one of our most popular events. Devil's Kitchen is a cooking challenge hosted by various venues across the UK and coordinated by Smile. Businesses battle it out against each other in the kitchen and front of house to impress their corporate guests and be crowned Devil's Kitchen champions!
Smile is also a lead organiser of both the Humber Bridge Soapbox Derby and the Humber Bridge Half Marathon. We invest our time and resources in these charitable events to ensure maximum funds are generated. These funds are then used to support a range of good causes across Hull and East Yorkshire.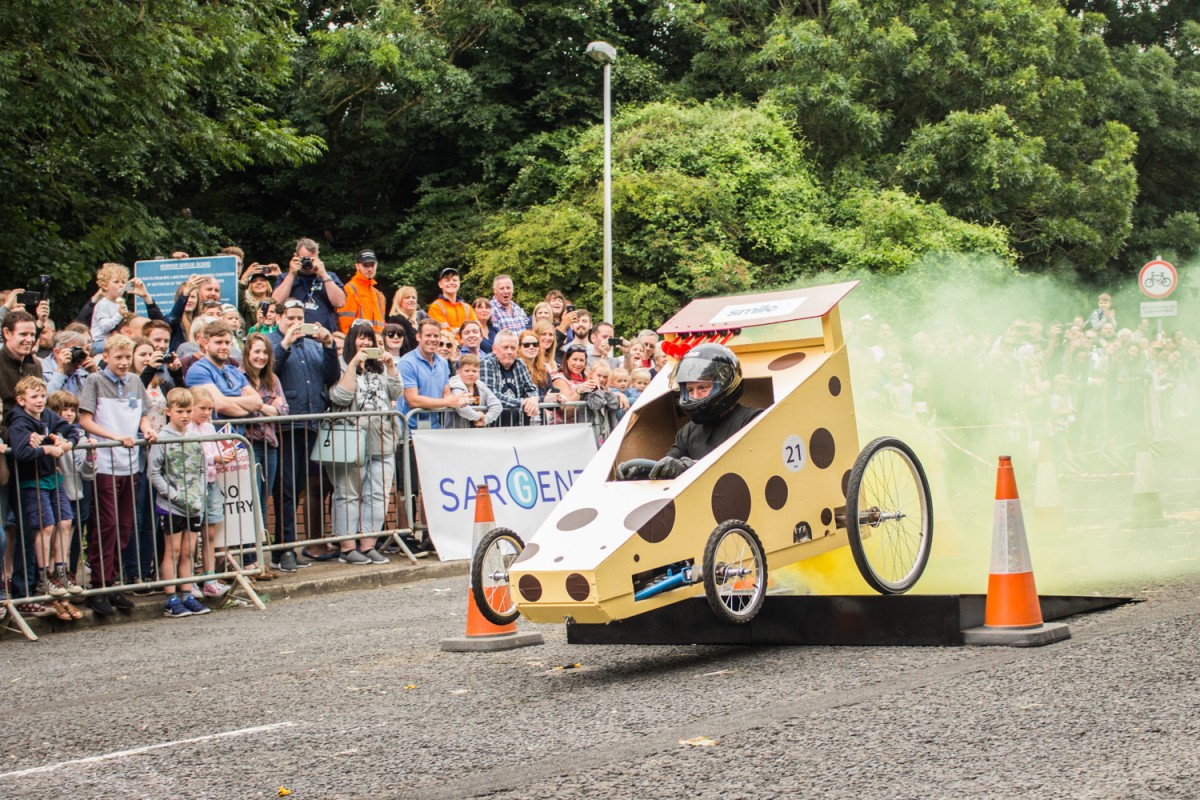 We are well-known for our Red and Black Ball, which for 2018 will be refreshed by a new event: the Smile Mad Hatter Bash. Held at Lazaats, we're inviting guests to step down the rabbit-hole with us as we celebrate our 10th birthday!
Challenge events are a particular favourite of ours, such as the Smile Bunny Hop skydive, extreme walking and abseiling.
If you would like to fundraise for Smile via your own event (e.g. a bake sale), or take part in an event not organised by Smile (e.g. the London Marathon), we can supply you with posters, sponsorship forms, etc.
We are also able to create bespoke fundraising events for businesses and individuals. For further information please email Helen Binnie-Wise. You may also be interested to view our full calendar, which shows our confirmed events.