HFR SOLUTIONS' DEVIL'S KITCHEN EVENT RAISES OVER £2000
Two teams from HFR Solutions battled it out in Smile's culinary competition, Devil's Kitchen, at Hull College's HU1 Riverside Restaurant, to raise £2,320.
With incredible support from Hull College staff and students, the teams worked hard all day in the kitchen and front of house to create a fabulous atmosphere and prepare a delicious three-course meal for their guests.
The Hull College students were a credit to both themselves and the college; they're clearly some of the region's upcoming culinary talent!
Team Fire came with artefacts from a local Fire Museum, including old helmets and bells. Their opponents, Team Peaky Blinders dressed up for the occasion with flat caps and antique pearls.
All food and service was provided by HFR Solutions' staff, who swapped their day jobs for chef whites and aprons, in the name of charity. Over 70 guests attended and thoroughly enjoyed their evening.
An array of entertainment was provided for guests, including a retro shuffleboard and a quiz. Team Fire was the victorious team, with an average score of 26, narrowly beating Team Peaky Blinders.
Mark Richardson, Marketing Coordinator at HFR Solutions said:
"We were absolutely delighted to take part in Devil's Kitchen and with over 70 guests attending, we were thrilled with the response. The full team really enjoyed all of the planning and preparation and the evening itself was a tremendous success.
"All of our guests thoroughly enjoyed it and to raise over £2,000 was a fantastic achievement."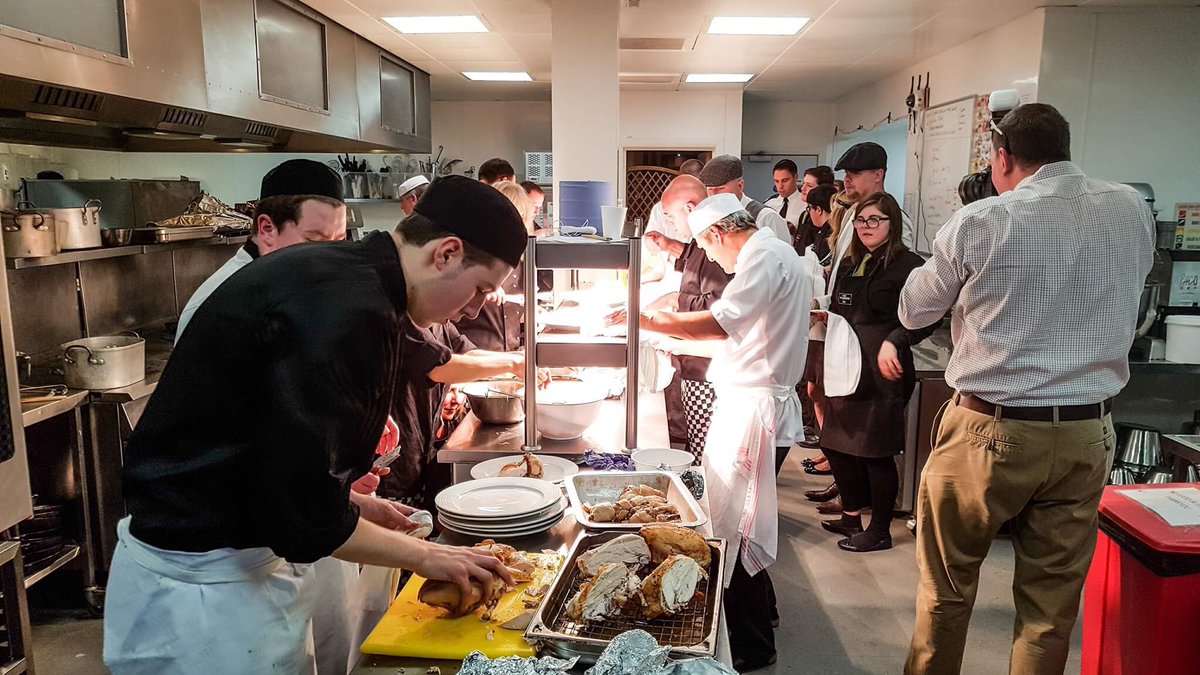 Helen Binnie-Wise, Head of Events and Marketing, at Smile, was delighted with the result:
"Both teams worked tirelessly throughout the day to produce a first-class three-course meal and wonderful atmosphere for their guests.
"We can't thank Hull College enough for their support. The kitchen element of the event was led by School of Catering Course Leader, Ian Sneddon, who has just been chosen as a finalist in the Hull Daily Mail 2018 Chef of the Year Awards, so the teams were definitely in good hands!"
To date more than 4,000 people have dined at a Devil's Kitchen event, which was created by Smile. The event is now national, with cities including Leeds, Manchester, Glasgow, York and Sheffield taking part. All funds raised at Devil's Kitchen events in East Yorkshire come back to Smile; outside of East Yorkshire, funds are split 40/60 with a local charity of the participating teams' choice.
Next month sees Devil's Kitchen travelling to the County Hotel in Newcastle for a HSBC event and then back to Hull for a Reckitt Benckiser battle.
For more information about taking part in your own Devil's Kitchen event, please email Laura: lc@heysmilefoundation.org