THE GOLF DAY RAISES OVER £10,000 FOR LOCAL GOOD CAUSES
The annual Golf Day at Hull Golf Club has raised over £10,000 for the HEY Smile Foundation to support local projects across Hull and East Yorkshire.
The Golf Day hosted by the HEY Smile Foundation and EYG and supported by MKM, Hull Golf Club and Arrival Design was an outstanding success this year.
With a sell-out capacity of 23 teams, the event was an action-packed day of swinging, putting and competing to win the Golf Day crown.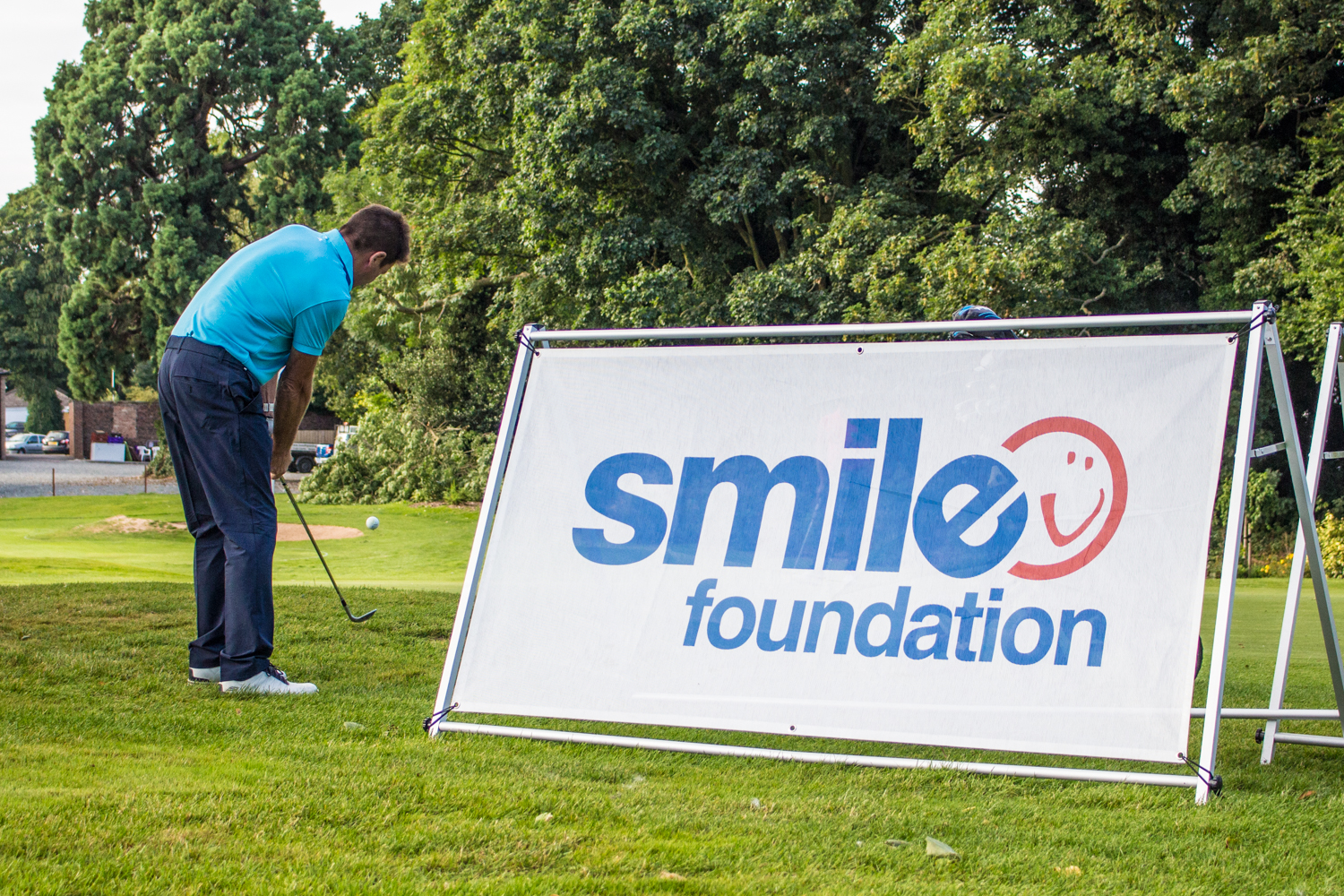 Teams were kitted out in J.Lindeberg and looked every inch the professional golfers. Players enjoyed taking part in on course challenges and half-way house refreshments kindly donated by Tesco Extra, Hull.
The winning team with a fantastic round was Athena Signs, the lucky recipients of a trip to Celtic Manor Golf Resort, provided by AluK. Second place went to Santander, pictured below, with each player receiving a £50 voucher for the Pro Shop at Hull Golf Club.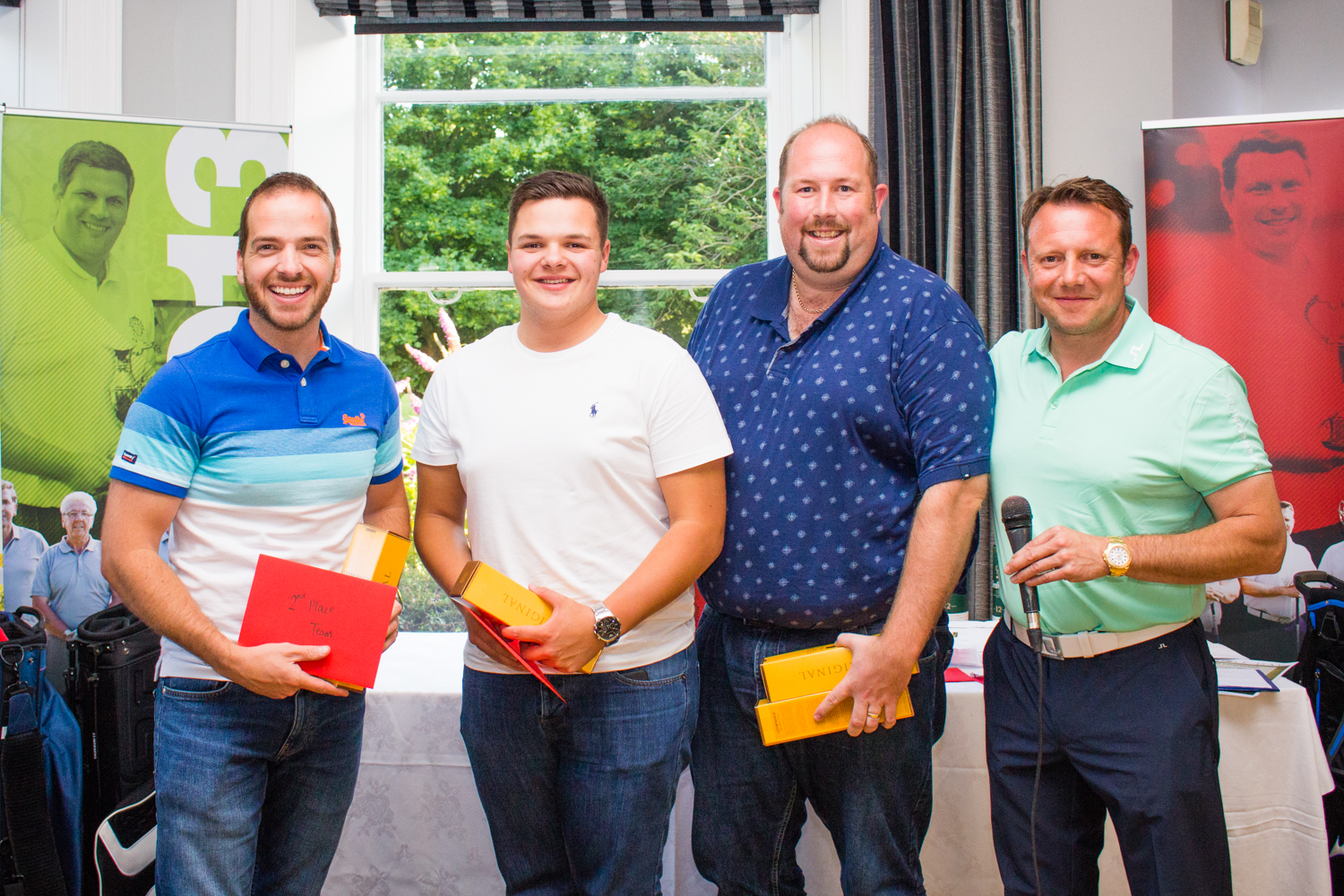 The play-off finalists who battled for the title of 1st placed individual are pictured below, L-R – Mark Barningham (KCOM); Eliot Grant (Rollits); Tony Robinson (Martin Dixon Ltd) and Steve Howson (Athena Signs). The lucky winner taking home a Hugo Boss watch and cuff links donated by Hugh Rice, alongside the coveted Golf Day trophy, was Steve Howson.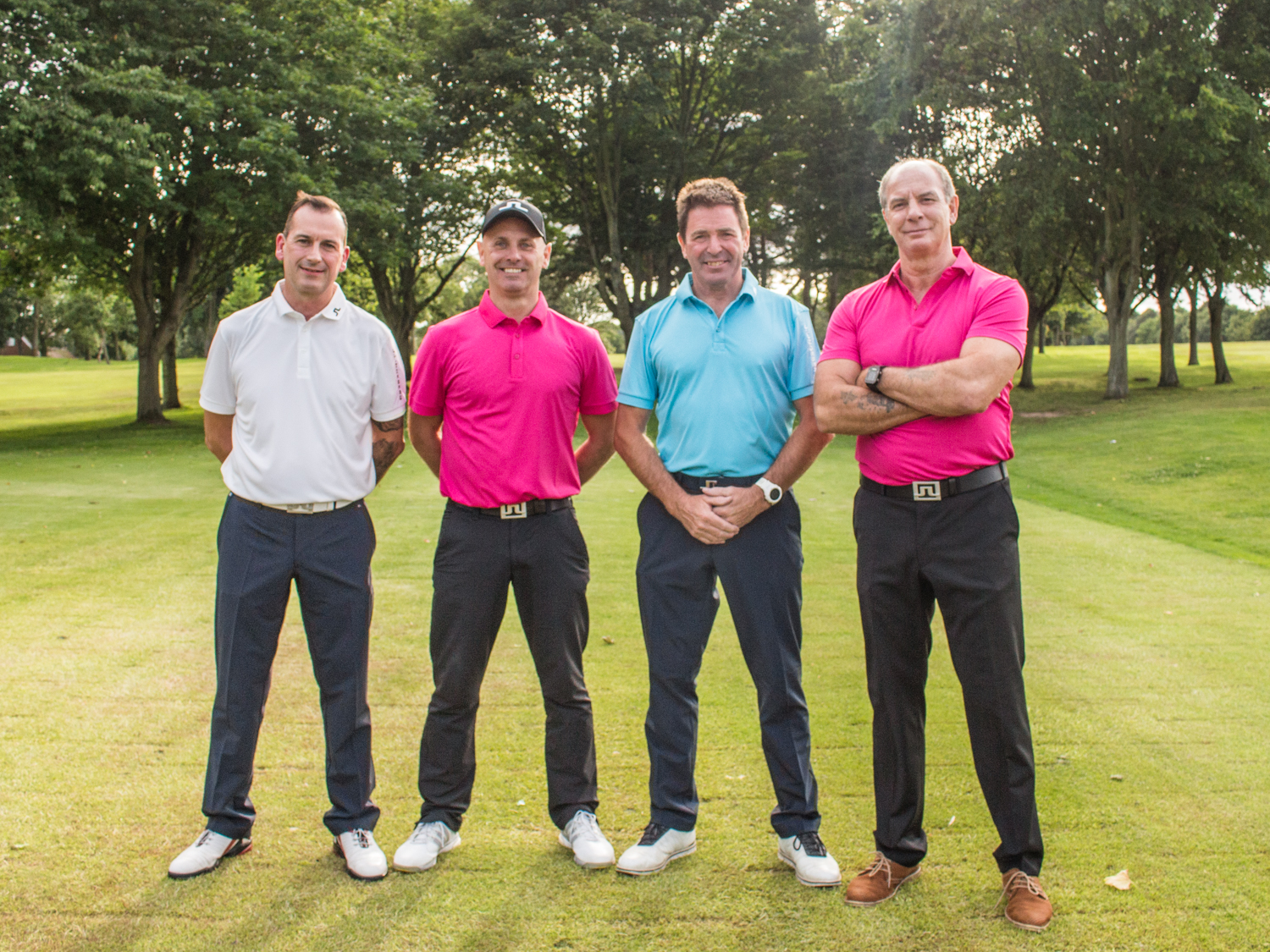 The day ended with a BBQ dinner and entertainment from singer Lauren Faye-Moss, with golfers switching their clubs for dancing shoes as they partied away into the night (with some very questionable dance moves).
The HEY Smile Foundation continues to be thrilled with the development of the Golf Day every year. Joint Managing Director, Nick Ward, from our partner hosts, EYG said:
"The Golf Day is a major highlight in the East Yorkshire golfing calendar. As always, EYG is delighted to host this event and support our local community at the same time.
"To raise over £10,000 for charitable projects across East Yorkshire is fantastic; but to have so much fun at the same time is incredible."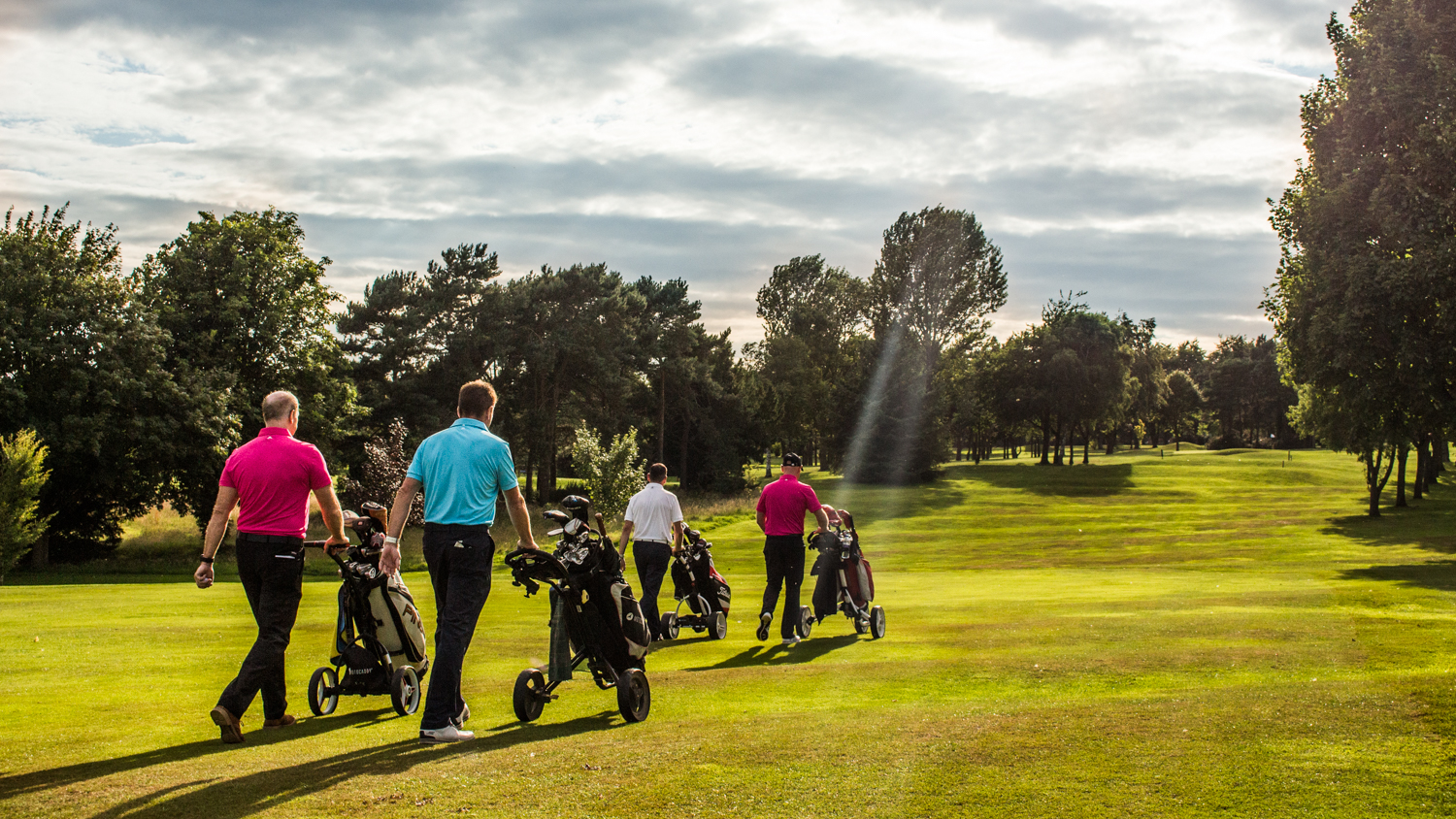 Funds raised from this year's Golf Day have already swung into action to support Smile's garden transformation project at Sunshine House, a Hull-based centre for children, providing respite and end of life care.
Less than a week after the Golf Day, funds were used to buy equipment to enable a team of volunteers from the HSBC North Corporate team to clear the garden the area and begin the transformation of the fencing into a fairy tale inspired rainbow (paint supplied by MKM!)
If you'd like to go on the waiting list for next year's Golf Day, please email: ss@heysmilefoundation.org
For more pics, go to our Facebook page.
2017 FULL TEAM LIST (IN ALPHABETICAL ORDER, NOT ABILITY!):
---
Arrival Design Athena Signs
Bespoke Improvements (Team One)
Bespoke Improvements (Team Two)
EYG (Team One)
EYG (Team Two)
MKM (Team One)
MKM (Team Two)
Napoleons Casino and Restaurant
Neal Hammond Accountants
---
PRIZES
---
1st Place Team: Trip to Celtic Manor Golf Resort, Newport, Wales, courtesy of AluK and a bottle of single malt whisky for each player.
1st Placed Individual: Hugo Boss watch and cuff links donated by Hugh Rice and a bottle of single malt whisky.
2nd Place Team: £50 Pro Shop vouchers for Hull Golf Club and a bottle of single malt whisky for each player.